TESTIMONIALS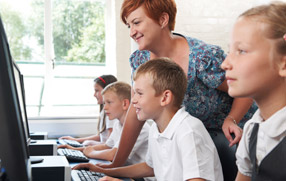 "Paula gives clear and detailed advice and support. This enables us to support families in making sure their children access their education and they understand the expectations relating to this in a sympathetic and supportive manner.
When the need arises, Paula assists the school in legal procedures and supports more assertive approaches."
Asfordby Captains Close Primary School
"Paula has always been accessible to the school and contact with her has been easy and efficient.
Paula is incredibly knowledgeable about all matters regarding attendance; she shares the messages clearly with staff and parents.
Paula is not afraid of having the 'difficult conversations' that schools often shy away from in fear of damaging the sometimes fragile relationships that they have with some families.
Paula is not fazed by the verbal aggression that some parents have when challenged about their child's attendance or punctuality; she has, to quote, 'heard it all before'; she makes it clear to parents the position of the school in law and their duties as an educational establishment.
Paula is personable and friendly and has a self-preserving sense of humour that is needed in the field of work in which she is employed; this is partnered by great professionalism and a healthy and passionate work ethic."
Mountfields Lodge Primary School
"I have been using CAWS for two years and the very professional service has provided excellent advice and support during this time.
The service has been invaluable in dealing with challenging attendance and welfare issues in school and in reducing my paperwork and stress levels!
I can strongly recommend the service provided by CAWS."
Burton on the Wolds Primary School
"The Educational Welfare Service has been an invaluable support to our school especially for families in receipt of the Pupil Premium Grant. As our secondary school also uses the same EWO team we can target families together for lateness and attendance. We have been able to tackle situations early before they escalate.
The service has also helped with parental requests for time out of school in term time. Holidays taken in school time have been reduced and official letters from the service have let parents know where the school stands on this.
In another case, where parents wished to access part-time flexi-schooling, which was not agreed to by the school, the service helped us deal with legal issues and including interpreting the intentions of the DFE. This meant that the head teacher was not spending hours dealing with the issue but could take advice from the EWO team."
Hemington Primary School
"When faced with an ongoing attendance issue I needed someone to work with our school and our families to support regular school attendance.
I approached CAWS and only wish I had done so sooner.
Paula René was an invaluable source of help both in school and by visiting family homes.
She immediately set out to build good working relationships with our staff and most importantly with our parents.
Our issue was complex and Paula provided a calm but firm approach drawing on her wealth of essential knowledge which was a huge support.
This problem is now resolved but CAWS continues to help us to quickly identify any attendance problems and possible solutions.
Paula is there to explain to parents their legal responsibility and to take action through the court if necessary. Her input enables parents to maintain a good relationship with the school.
She can meet families at school and also provides home visits. Her role includes things like helping parents to register for free school meals and referring to other agencies and professionals where appropriate.
CAWS supports us to ensure that our children make the most of their school years and to provide essential communication between home and school at a time that can be stressful for families."
St Paul's CofE Primary